VGA & Stereo Audio CAT5e Chainable Receiver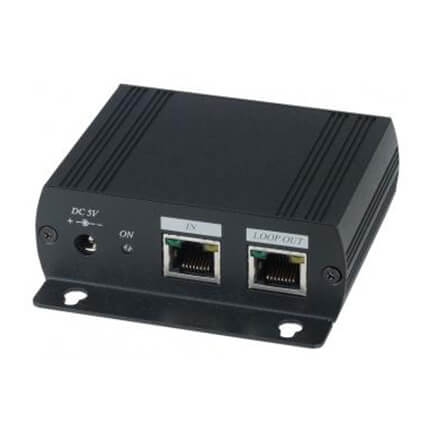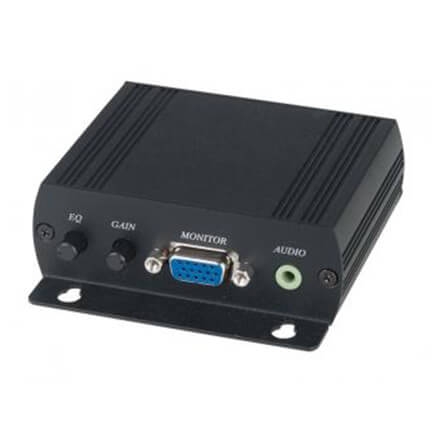 Ricevitore VE02ALR incorporato in uscita incatenabile per mettere in cascata l'altro ricevitore per un raggio di lavoro di oltre 300 metri. Offre prestazioni video ottimali con cavi lunghi e perfetto per display con monitor multipli.
Questo AV Extender è intelligente, veloce ed economico, elimina i cavi audio e VGA costosi e ingombranti e il modo più efficiente per spostare i contenuti multimediali dal lettore al display. Utilizzato in coppia, VGA & Audio Extender viene utilizzato in centri commerciali, sistemi di diffusione sonora, aeroporti, stazioni di treni e autobus, sale riunioni, fiere, applicazioni di formazione basate su computer.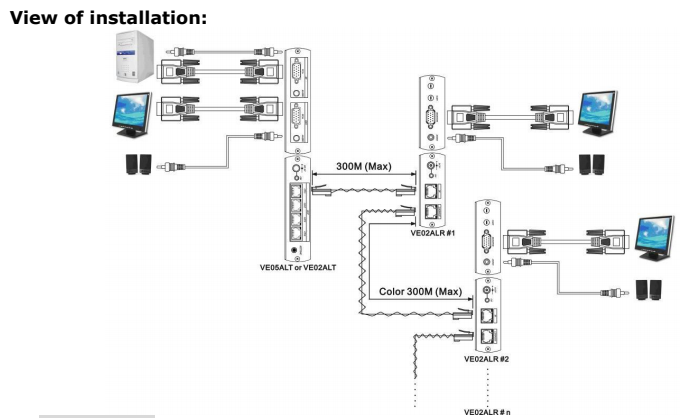 Work with

VE02ALT

,

VE05ALT

as receiver for extra remote VGA display equipment.



Supports up to 1920x1200 @60Hz.

Long range transmission up to 300 meters (Max.)

Dual output: 1 VGA loop output for local, plus 2 x CAT5e RJ45 output for remote side.

Built in equalization, gain adjustment, chainable CAT5e output at remote unit.

Each set including one piece VE02ALT transmitter and one piece VE02ALR receiver.

Support analog stereo audio.

Digital transmission on analog stereo audio for sound undistorted.

Remote unit could be daisy chained to another VE02ALR receiver to extended working range over 300 meters and multiple displays.

Local unit VE02ALT local output: supports DDC、DDC2、DDC 2B,and provides virtual DDC, DDC backup function, to avoid wrong setting at high resolution/frequency and cause remote monitor unable display.


Application for airports, train & bus stations, window display, trades shows, exhibitions.